Why is it different?
Ultra-Rich Soothing Body Butter is a luxurious, nourishing solution for thirsty, dry skin anywhere on the body. This superior hydrating formula immediately softens dry, rough skin and keeps it moisturized for hours. A sensational blend of antioxidant-infused plant oils and skin-restorative emollients like pure shea butter work together to renew, enhance, and replenish skin's surface. Its sumptuous texture helps renew dry, rough skin.

All Paula's Choice products are 100% fragrance free, clinically proven to be non-irritating, and never tested on animals.
What does it do?
Works on contact to visibly smooth and soften dry, rough skin anywhere on the body. This clinically proven, antioxidant-packed formula works to provide long-lasting hydration, helping skin maintain a hydrated look and feel. Indispensable for seasonal dryness as well as the solution for improving rough-textured skin on trouble spots like the heels, knees, elbows, and hands. The rich yet non-greasy texture spreads easily, helping rough dry, skin feel velvety smooth.
How to use?
Apply to clean skin as often as needed. For daytime, follow with a broad-spectrum sunscreen rated SPF 30 or greater.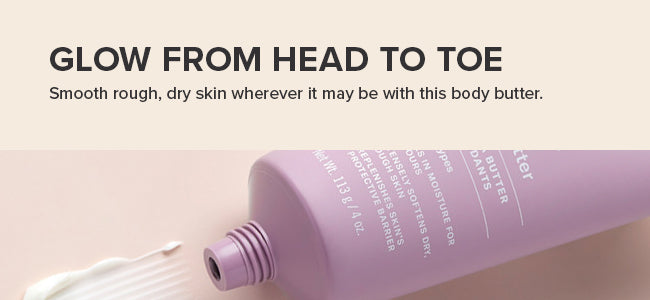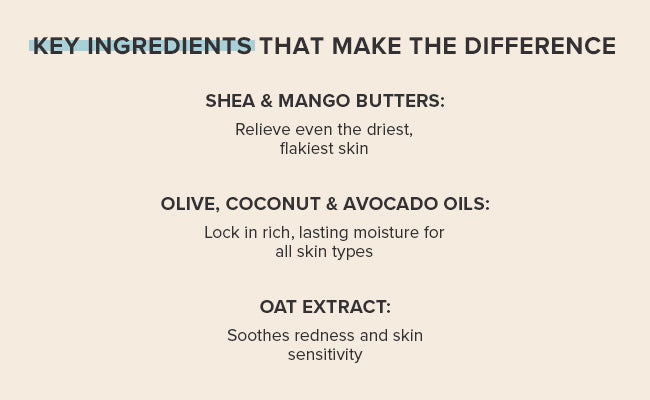 Sale
5% Niacinamide Body Serum
Regular price
₱2,050.00
Sale price
₱1,742.50
₱307.50
Daily Replenishing Body Cream
₱1,600.00
RESEARCH
Indian Dermatology Online Journal, April-June 2013, volume 4, issue 2, pages 143-146

Indian Journal of Dermatology, Venereology, March-April 2012, issue 2, pages 142-5

The Journal of Clinical and Aesthetic Dermatology, June 2011, issue 6, pages 45-55

Journal of the European Academy of Dermatology and Venereology, November 2005, issue 6, pages 672-88

Journal of Drugs in Dermatology, September 2014, issue 9, pages 1021-5

Clinical Dermatology, March-April 2009, issue 2, pages 159-65

Indian Journal of Dermatology, May-June 2016, issue 1, 3 pages 279-287

Dermatologic Therapy, September-October 2007, issue 5, pages 314-21

Clinical Dermatology, May-June 2012, issue 3, pages 286-296
INGREDIENTS
Key Ingredients
Shea Butter⁠, Avena Sativa Kernel Extract⁠, Avocado Oil⁠, Squalane⁠, Jojoba Butter⁠, Beta-Sitosterol⁠, Glycine Soja Oil⁠, Glycerin⁠, Caprylic/Capric Triglyceride⁠, Hydrogenated Vegetable Glycerides Citrate⁠, Mangifera Indica (Mango) Seed Butter⁠, Rice Bran Oil⁠, Ascorbyl Palmitate⁠, Coconut Oil⁠, Panthenol⁠, Olea Europaea Fruit Oil⁠

All Ingredients
Water⁠, Caprylic/Capric Triglyceride⁠, Glyceryl Stearate SE⁠, Dimethicone⁠, Olea Europaea Fruit Oil⁠, Glyceryl Stearate⁠, Mangifera Indica (Mango) Seed Butter⁠, Stearic Acid⁠, Cetyl Alcohol⁠, Simmondsia Chinensis ⁠, Cocos Nucifera (Coconut) Fruit Extract⁠, Persea Gratissima (Avocado) Oil⁠, Avena Sativa Kernel Extract⁠, Glycine Soja Oil⁠, Oryza Sativa (Rice) Bran Extract⁠, Alpha-Tocopherol⁠, Ascorbyl Palmitate⁠, Squalene⁠, Glycerin⁠, Beta-Sitosterol⁠, Panthenol⁠, Hydrogenated Vegetable Glycerides Citrate⁠, Propylene Glycol⁠, Disodium EDTA⁠, Phenoxyethanol⁠, Ethylhexylglycerin⁠